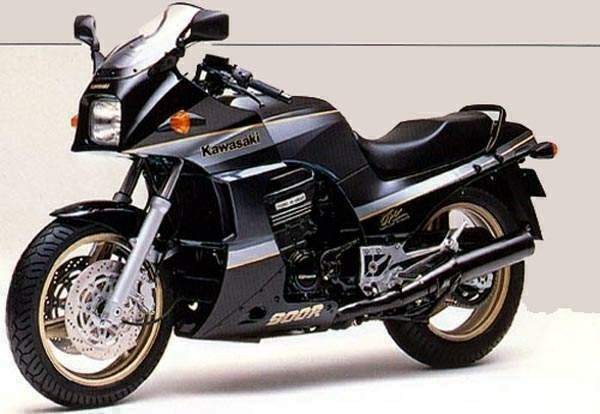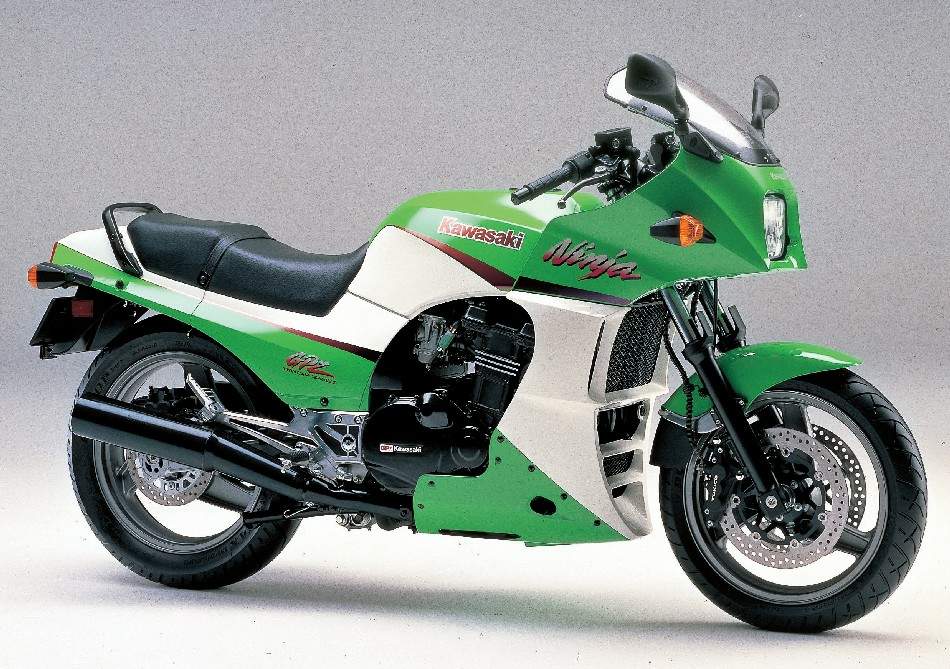 All through the seventies, bike manufacturers, particularly the Japanese giants had been competing to produce the most powerful and fastest bikes of the time. 1983 had seen the launch of Honda's VF750F with its revolutionary 90 degree V4 engine sitting in a package that gave unprecedented power and handling for a Japanese bike, and whose roots have extended right up to the present day.
In 1981, Kawasaki's GPz1100 put the company right back at the front of the superbike class, and then in 1984 it delivered an almost knockout blow to the competition in the form of the GPz900R. The fact that the GPz900R stayed in production for 15 years, and remained at or near the top of the superbike tree for all that time, is testament to significance of this machine.
Introduced at Leguna Seca in December 1983, "Pee Wee" Gleason covered the standing quarter in less than 11 seconds and took the bike to over 150mph, and handled so well that it dominated the Production TT in bog standard format. With fully enclosed bodywork was sensational in looks and design, and although there was very little revolutionary in terms of parts, it was the first bike to have a liquid cooled, dohc, 16 valve transverse power unit.
The frame was just a tubular steel spine, but without the usual down tubes which saved weight and allowed the use of a completely redesigned box section sub frame made from aluminium. The whole point of the GPz1100R was to create an incredibly powerful bike that also handled like a smaller machine and in this it excelled. With anti dive front shocks and monoshock rear suspension, superb brakes and an aerodynamic package resulting in its classic good looks, the GPz is in many ways the bike that most superbikes have been fashioned since.
It is testament to the bike that it remained in production longer than two of its replacement models, the GPZ1000RX and the ZX-10, although towards the end of its life it had lost the hard core superbike image and was regarded as a capable sports-tourer.