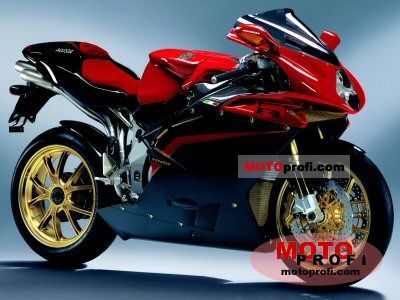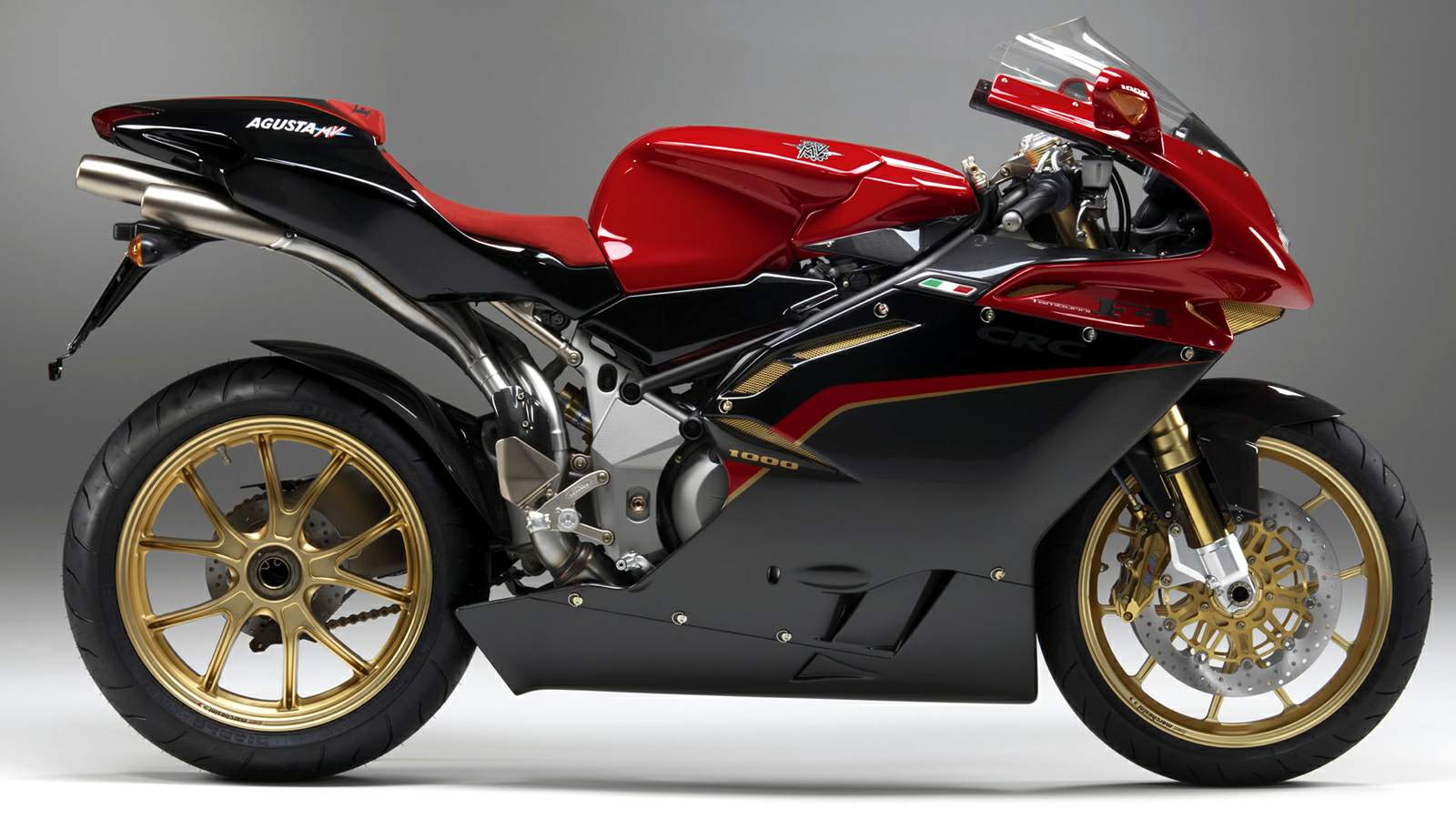 The legendary MV Agusta F4 was introduced in 1997. Not before 13 years later, long after the retirement of the original designer Massimo Tamburini, has the factory decided to touch the motorcycles design. Their goal was not only to create the fastest or the most beautiful bike, but simply to create the best motorcycle of the world.
The design has only been changed where it was necessary for achieving better aerodynamics. The fairing's new, sharper design combined with the xenon/LED headlights and blinkers make the bike look modern. In comparison to the previous model your attention is drawn to the more compact size. The bike is one and a half inches less wider, the frame is shorter, as well as the fuel tank. Due to the shorter frame and the longer and lighter rear axle, the weight distribution is better and the driving capacity is even better than the previous model.
In line with the superbike rules, the engine is a four-cylinder 1000 cc monster, creating up to 186 HP. The maximum power is achieved at 12 900 RPM and the rev limiter will interfere 600 RPM later. The motorcycle comes standard with a slipper clutch and a traction control system adjustable into eight different modes. You can change the fuel injection from 'sport' to 'rain' and back with a press of a button.
The suspension is the familiar Marzocchi 50 mm USD in the front and a fully adjustable back from Sachs. The brakes won't let you down either, 4 piston radials from Brembo combined with the motorcycles dry weight of 192 kg (423 lb.) are guaranteed to make you stop no matter the speed.
The manufacturer says the frame, engine, rear axle and the rest of the components are clearly lighter than previously. Oddly, the reported weight of the motorcycle is exactly the same as in the previous model.