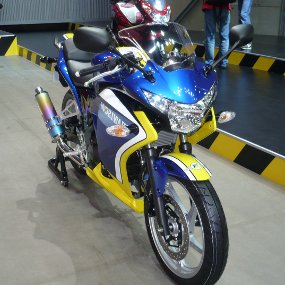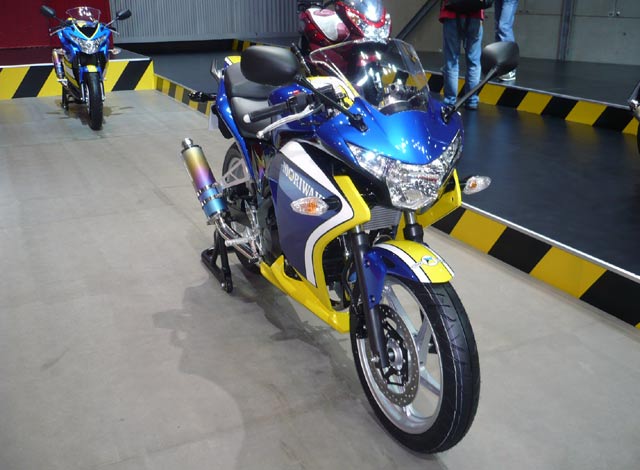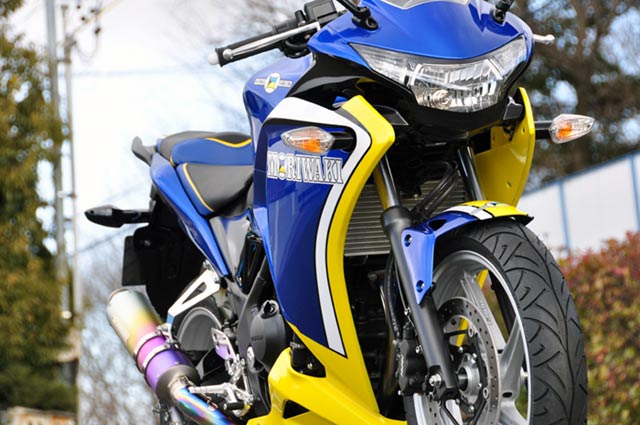 Tokyo - Honda CBR250R for the newly launched global market some time ago, Moriwaki tuner from Japan were immediately released the results of modifications to the Honda CBR250R.
As seen from the photo above, Moriwaki style CBR250R has tricolor design (design 3 colors that are not incorporated by PT Astra Honda Motor to ground water), namely blue, white and yellow.
The design of the same color is also directly attached to the seat CBR250R. And as reported by Moriwaki's official website on Tuesday (04/12/2011) CBR250R is directly boosted its performance by adding a part-part special from the Moriwaki.
Starting from, exhaust, slip-on exhaust system, Back step kit, fork, handle kit, and plug the frame hole.
Exhaust has a titanium base material which is equipped with a silencer while other parts use an aluminum base material. Of all the parts, the exhaust system has the most expensive price banderolan which reached Rp 9.7 million.