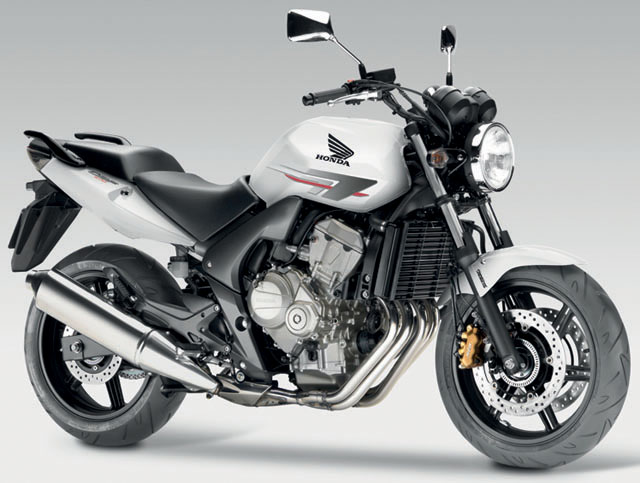 Increasing its adaptability even further, a wide range of stylish optional accessories is provided by Honda Access Europe. With a generous range from the 20L tank, a comfortable pillion seat and a strong seat rail for mounting extra luggage, the CBF600N is a firm favourite with experienced bikers, new entry riders, re-entry riders and commuters who enjoy a bit of weekend touring. The bike is also equipped with an attractive and practical instrument panel which features HISS and FI indicators, as well a fuel gauge. The sculpted bodywork features air management ports that deflect air around the rider to enhance comfort and agility.

The styling of the CBF600N is sleek and integrated, matching the bike's light weight and handling characteristics. Adjustable suspension systems and lightweight but powerful disc brakes provide precise control to match the bike's sporty performance. The seat is adjustable, allowing a comfortable and confidence-inspiring reach to the ground for riders of any stature. The cast aluminium frame is lightweight and easy to manoeuvre, both in city traffic and at higher speeds. It is powered by a compact CBR600RR-based engine which offers smooth, usable power over a broad range.

The CBF600N offers 'Just Fit' comfort, ease of use, versatility and reliability to fit the needs of almost any rider.