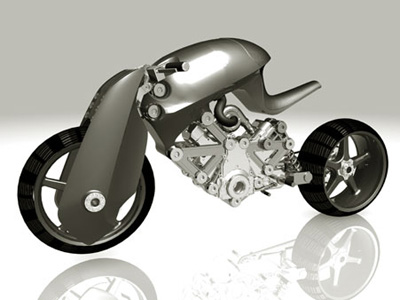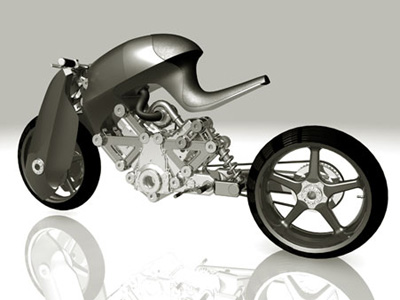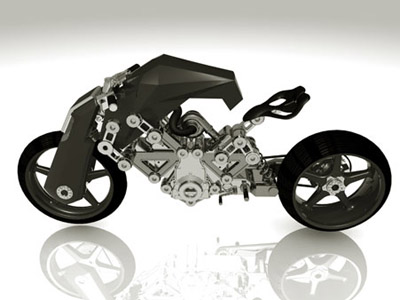 The Renovatio (Latin for "Rebirth") concept motorbike from Confederate Motorcycles based in America is a radical concept bike designed by Confederate's lead designer Ed Jacobs.
The Renovatio is extremely minimalistic with all the mechanical elements of the bike on show. With large attachment points easily accessible on the engine, upgrades and various configurations can easily be exchanged.
The 135 horsepower, 125 ft/lbs of torque V-twin engine of the Confederate Renovatio concept was built by Katech Inc. of Detroit. Katech was hired to design five prototype engines, they chose to base the 1686 cc (103 cu in) V-twin on General Motors LS7 7.0 litre V8. Katech were also responsible for the 16 cylinder engine found in the Cadillac Sixteen concept car of 2003.
Confederate already manufacure two high-end and unique bikes, the Confederate Wraith and the Hellcat F131. The Confederate Renovatio is a concept created inline with Confederates current vision.